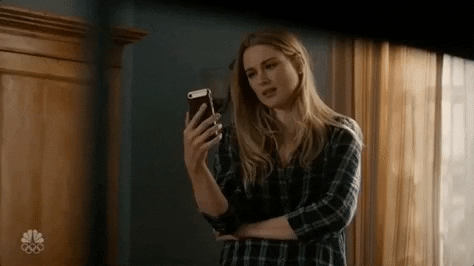 T
he house had been finished. Months had past since the death of John Khorun. And god, the tears still bit her at the most unexpected times. Anytime there was a song she wanted to tell him about, a joke she heard, or just to vent about how Robbie, the guy who offered her the world and more just took off when she needed a pillar the most. Lux growing quickly and Faith had done her best to be Mother and Father alike to the innocent mind. With her full time job, side projects, and this looming threat hovering over humanity, being a mother was exhausting. All she wanted was to lie in bed for days and sleep until she woke in the afterlife just so she could see his face.
Her entire life was about independence and yet after his death, Faith couldn't deny Emilia's invitation to come live with her until their new house was done. This was the worst time to be alone, honestly. And if someone didn't hold her accountable, she'd likely fail her daughter. As much as she hated to rely on someone, Faith allowed Emilia to be her crutch, her saving grace. Oh how she cried to the woman at night when work was over and done with and after Lux was put down to sleep. The girl didn't need a crib anymore, and rather than have Khorun help her assembling the bed frame for her daughter, Faith sat amongst the pieces one night, trying to fit part A to part B and then line up slot 2 with slot 1... It was then that Faith had fallen apart the most, knowing that Lux's father would never help her assemble anything for the girl, the girl he wanted to know so much. And it was all because that chance was robbed from him, his life taken from him while she held him on cold cement.
The nightmares woke her through all the hours and he wasn't there to wake her and tell her it was all going to be okay. This was a death that had shaken her to the core, more than the loss of Piotr. Of course it was different. Khorun was Lux's father and their history was long and involved. His death occurred with her present. Thank god it was her eyes that saw the tragedy instead of when she was with Lux. Was it wring to feel thankful that his death happened with her around instead of her daughter? It didn't ease her troubles when she remembered the spatter of his blood on her dress and jacket. His suit jacket still hung in her closet, along with the gown that was ruined. No one would ever take it from her. His leather motorcycle jacket was something she wore often as well, in replacement of her own. There were nights she would spend hours just laying on her side and just holding it while Emilia played with Lux.
The new house was a project for her to submerge herself in, picking out furniture and making it a home for a family that would be forever incomplete. His motorcycle and his truck were in the driveway, just waiting for him to come home and tear off the protective tarp.
With Lux asleep in her bed, Faith sat on the porch of the house Robbie commissioned for them. It had everything she'd always wanted. Ironically. The cool forest air and the pale glow of the moon away from the city was haunting yet calming. A knit shawl around her shoulders, Faith sat on the steps of the front of her house, watching Emilia's car pull into the driveway. The woman was a saint, driving this far out this late to check on her. It was their first week in the new house and Em still wasn't convinced Faith was doing alright. Fake it until you make it, right?
With the months that passed, Faith's appearance changed just a bit. Blonde now, with cheeks hollowed out, some of her curves lost as her grief had struck at her appetite first. Faith was working herself raw to keep from having idle moments like this. She laughed at herself, the result of all her hours and work only leaving her here on her front step with nothing to do other than think about what she could have done to save him. If she picked him from the beginning, things might have been different. If she had picked him first, they never would have been at a masquerade in the first place. The guilt and responsibility of his death hung heavy on her shoulders, something she had to live with every waking moment, every time her daughter wondered why she didn't have a dad... Every father daughter dance, every Father's Day, and the moment Lux was given away on her wedding day.